THE MOST FUN YOU CAN HAVE WITH YOUR CLOTHES ON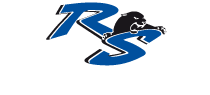 Visit Supa Karts Indoor Go Karting Track for your daily adrenaline dose, and high octane fun.
We have something for everyone, whether you are an expert adrenaline junkie go karting driver, or just learning to drive. We can help with Team building, corporate events, social events, stag and hen nights and kids parties.
We have an excellent fleet of top quality German engineered Rimo Go Karts, imported from the Ralf Schumacher Kart Center. Built for Safety and Speed,  they can really get you around our track fast.
SPECIAL CHRISTMAS HOURS
We have normal operating hours until Christmas Day,  but we are open outside of normal hours for large group bookings. Please give us a ring to book if this interests you.
We are CLOSED CHRISTMAS DAY
Wednesday 26th to Monday 31st December we open at 10.00 am and close at 6.00 pm
and have late nights on Friday and Saturday  when we are open till 8pm
We are CLOSED NEW YEARS DAY
After New Years Day we open at 10.00 am until the January 27th 2019 when school starts to go back.
MERRY CHRISTMAS
OPENING  HOURS
Monday - 12.00 pm to 6.00 pm
Tuesday - 12.00 pm to 6.00 pm
Wednesday - 12.00 pm to 6.00 pm
Thursday - 12.00 pm to 6.00 pm
Friday - 12.00 pm to 8.00 pm
Saturday  - 10.00 am to 8.00 pm
Sunday - 10.00 am to 6.00 pm
We are open later in the evening Tuesday to Saturday for Race Meetings and casual rides by prior arrangement
ANY QUESTIONS
Give us a ring on 03 374 9425